Four-wheel 650kg petrol tracked barrow skip loader
Model: Track barrow cost:900 USD/6500 RMB Max. Load:650KG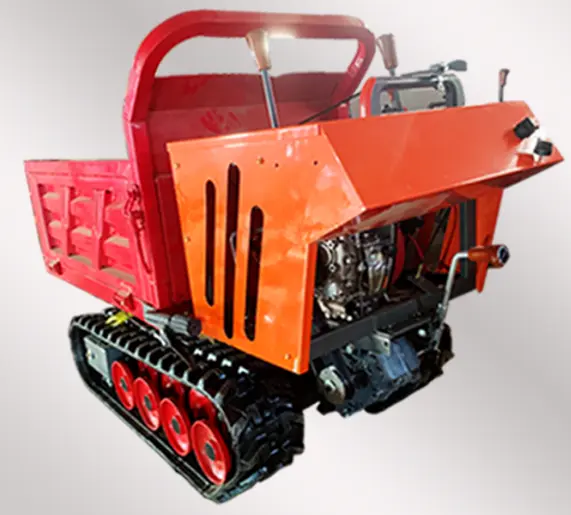 ● Features of petrol tracked barrow for sale



Support customized styles, such as customized cargo box size, hydraulic self-unloading (basic model does not include self-unloading), foot pedals, etc.




Wear-resistant engineering rubber track, adding track support wheels, strong climbing grip, strong transportation capacity, wear-resistant and durable




The cargo box is deepened and thickened, and the loading capacity is strong




Operation panel, two forward gears and one reverse gear, easy to operate. you can click here for motorised wheelbarrow advantages.
● Gasoline tracked barrow skip loader data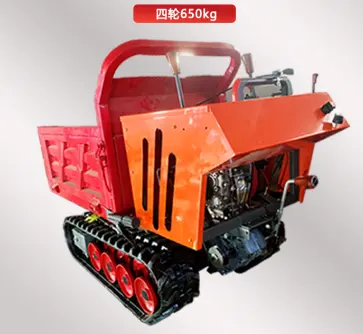 | Track barrow dimensions L*W*H | 2000*1100*1200 mm |
| --- | --- |
| Cargo box size | 1000*700*450 mm |
| Tracked barrow tracks width | 180 mm |
| Chassis width | 750 mm |
| Fuel | petrol |
| Engine model | 170F |
| Power | 7.5 hp |
| cooling fluids | high quality cooling fuids |
| Load weight | 650 kg |
| Drive gear | 2 forward gears + 1 reverse gear gearbox |
● Tracked barrow hire structural analysis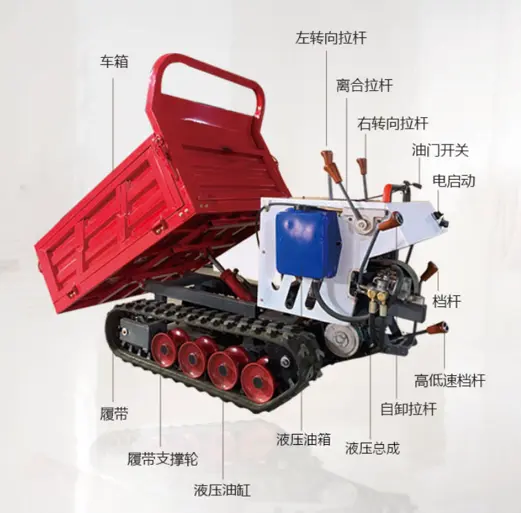 ● Electric tracked barrow supports customized styles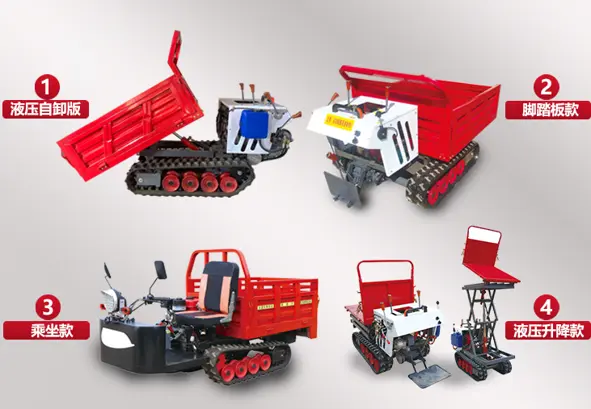 ● The cargo box can be upgraded to 1.2m*0.85m*0.45m

● The cargo box can be upgraded to 1.3m*1.1m*0.43m

● The chassis can be widened to 1.1 m

● Can be upgraded to high and low speed
Eight-speed gearbox

● Can be designed to be a tracked barrow skip loader
● Free tracked barrow parts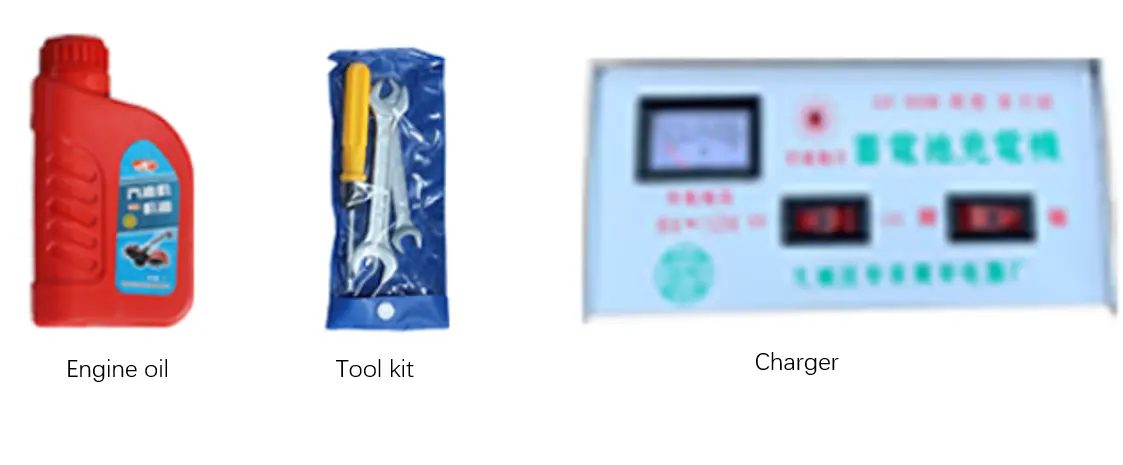 If you want to know more about tracked barrow parts and more optional customize details, feel free to contact us, and we will provide you good track barrow cost and more information accordingly.
● Application of best tracked barrow
Tracked barrow also known as truck, unloader. Best tracked barrow is ideal for navigating narrow roads, easily transporting large items, crops, sand, and other objects that are difficult to transport manually.

This tracked barrow for hire is powered by powerful 170F engine(连212cc engine 170f engine 8 hp horizontal shaft engine ), is easy to operate, highly controllable and flexible in operation. Its unique design makes the operation not only fast, but also more capable of climbing.

Mini tracked barrow features the use of engineered rubber tracks and a firm operating handle, it ensures smooth, effortless operation of the operator during transport with minimal damage to the ground.

In some restricted areas, such as unpaved areas, orchards, farmland, vineyards, mountains, or narrow roads, this mini tracked barrow is often referred to as "Climbing Tiger" due to its compact structure and strong load capacity, can work satisfactorily.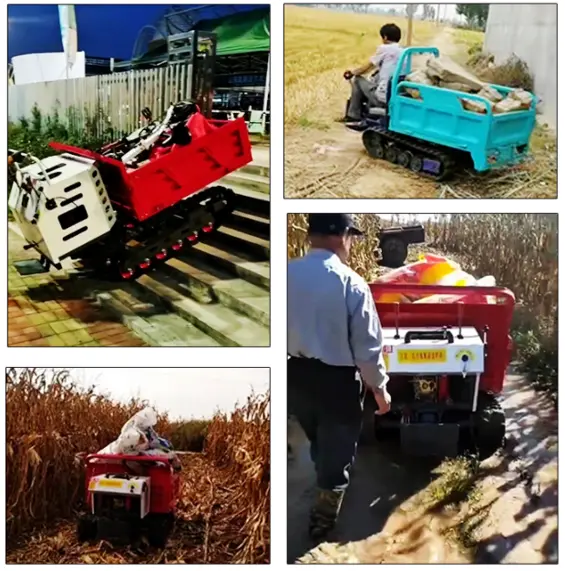 In terms of agriculture
this high tip tracked barrow can be used to transport crops, fertilizers, materials, etc., effectively improving work efficiency.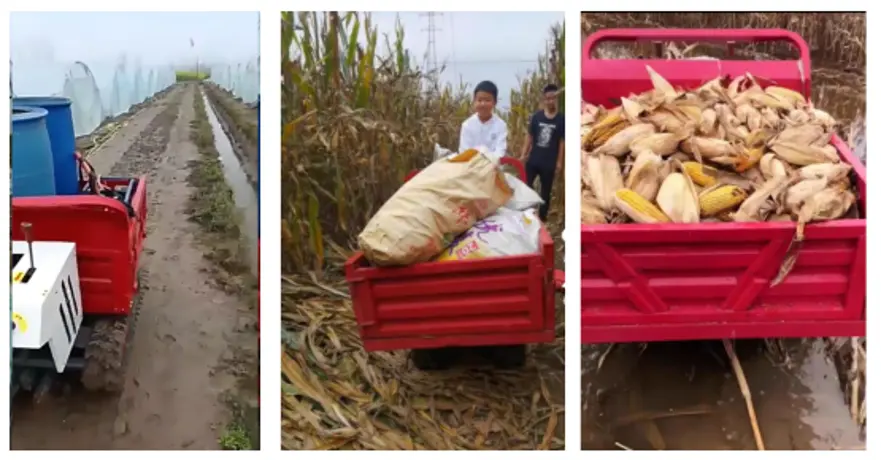 In terms of construction
this hi tip tracked barrow for sale can adapt to complex and harsh road conditions such as muddy roads, rugged mountain roads, mountains and deserts, slippery ice and snow, etc. It can be used to transport sediment, gravel, concrete and other goods, which can effectively improve the transportation efficiency and effectively solve the problem of limited road access.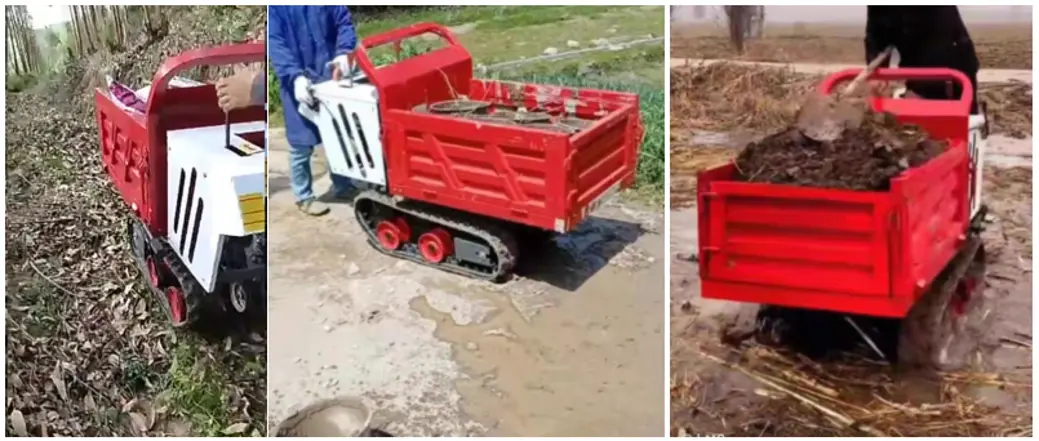 ● Factory photo